The First in the Brothers Montgomery Series
PRAISE FOR NEVER SAY GOODBYE
"You don't want to miss this one!...I was engrossed from the start…I enjoyed her first book The Prophecy, but this one blew her first out of the water. This is a new author to follow for sure." –Nicole Colby, Amazon Reviewer
"Another amazing time travel page turner by Sakwa! I was immediately drawn into the characters, the plot and the mystery. The story is filled with twists, turns, romance, adventure, questions AND answers, leaving me STILL wanting more. When I learned this is the first in a 'Brother Montgomery' series, I was so excited! I can't wait for the next book!" –Missy, Barnesandnoble.com Reviewer
"I loved this book from page 1—time-travel romance! don't want to spoil this but this is an up-all-night till 2am read!" –Jane, Goodreads User
"Everything you would want in a book! This book is certainly a page turner, adventure, suspense, lots surprises and of course romance that we all love! I didn't want it to end." –Nancy Gardiner, Amazon Reviewer
"Outstanding." –C. Strickland, Goodreads User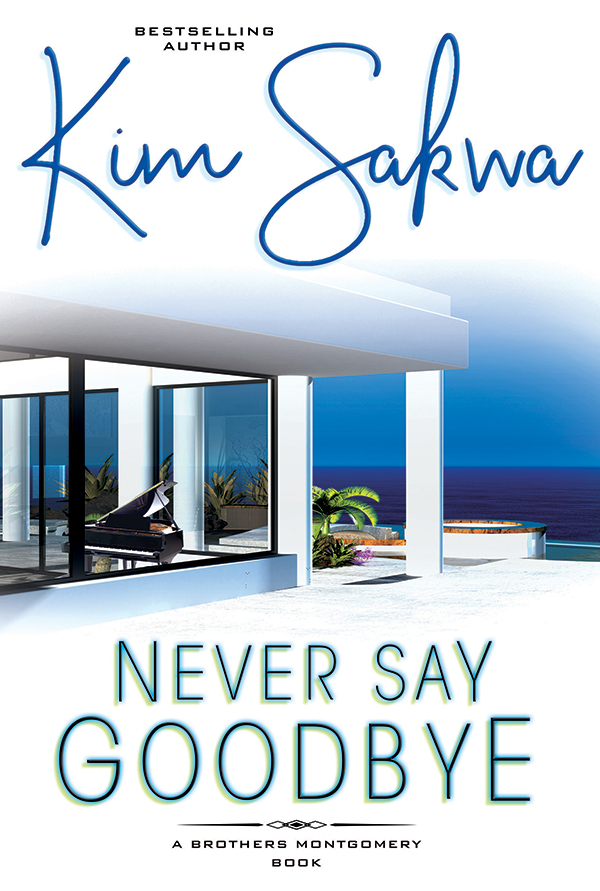 SYNOPSIS
She's a famous songwriter who can't remember a year of her life. He's the British spy with all the answers.
While walking through the tunnels of her family's estate in England, successful singer-songwriter Amanda Marceau travels through time and into the arms of Alexander Montgomery, the Royal Navy Admiral who captures her heart. Months later Amanda's forced back to the present with Alexander's daughter, heartbroken they've been separated, and shocked to discover she's pregnant.
Hoping Alexander will find his way through time to her, she's later devastated to learn he was killed for being a spy at the dawn of the American Revolution. Unable to cope with the horrible consequences, Amanda suffers an epic breakdown, and tucks away the memories that are just too much for her to bear.
But Alexander Montgomery wasn't executed, nor has he forgotten Amanda. He's spent each day planning, searching for, and finding his wife and his daughter. He's made the jump through time, and is using everything at his disposal to reunite his family in the twenty-first century. Then he learns that Amanda has amnesia—she can't remember the time she spent in eighteenth-century Britain—and has no idea who he is.
More determined than ever, Alexander knows it will take all of his love to restore her memory—or just maybe win her heart anew.
It was when they moved to California that Callie learned her mama was a famous songwriter and that people all over knew who she was. Callie went to a fancy school where she had to work really hard. One day at school, the fourth graders put on a performance about something called the American Revolution. Callie would never forget sitting there looking at the stage and all the scenery and decorations. She hadn't thought about her old life for a long time. But she did now. There were pictures and posters of ships like her papa used to command. A ship just like the one he'd been trying to get them on that night she and her mama were taken by those bad men. And when the students came on the stage, she gasped at their costumes. The girls were in dresses like the ones she and her mama used to wear, and the boys were in uniforms. One boy in particular was wearing a uniform that looked just like her papa's. Callie sat there stunned, hanging on every word.
As she watched the play, Callie wondered if her papa worked with the man named George Washington. Maybe that was why he had been packing them up that night and taking them to America. Callie thought about that book then. The one that had made her mama cry. They were still in their home in New York when she found it. Callie had opened it to the very same page later and gasped when she saw her papa's name written there: "Alexander Montgomery." It said her papa had been found guilty of reason and had to write a sentence about death. It had taken her a long time to sound out all those words and she didn't understand what they meant, but shortly after that Mama decided they should move. She told Callie that Papa wouldn't be able to find them after all. Callie didn't believe her mama. She didn't tell her that, of course. But Callie would never believe her papa couldn't find them. Never.