Lairds of the Crest Book III
Sent forward in time, this fifteenth-century Highland warrior finds himself face to face with his destiny—a fiery modern-day lass, whose reaction is far from what he expected.
Celeste Lowell is no stranger to loss. Two years after her best friend mysteriously disappeared and even longer since the tragic deaths of her parents and brother, Celeste still misses them all. Clinging to a cryptic message from a centuries-old crone—that her best friend is safe, and happy in the place where she belongs—Celeste continues to go through the motions, preparing for a working summer in the Hamptons, a respite from her lonely routine.
Scotland 1431—Darach MacKenna is a warrior without a home. Shocked by a deathbed revelation, Dar learns of his true parentage and now feels like he doesn't belong—with his family, with his brethren, even in his own keep. Hungry for purpose, Dar sets off on a dangerous errand, to deliver a message in the unknown future, unsure if he'll ever be able to return to his own time.
As Celeste and Dar embark on a journey from the future to the past, they believe they have a hold on their destiny. Yet, as is always the case, it's Madame Fate who is truly in charge.
Don't miss the latest Lairds of the Crest novel, as houses and hearts—and past and present—collide in another captivating time-travel tale.
Praise for THE PLEDGE
Named 2023 Official Selection – Bedside Reading
"I've heard this before but now it's my turn to say it! As with the first two, I couldn't put this incredible book down!" – Goodreads User

"OMG, this book was just what I needed to read. The storyline and characters were the best. I was crying and laughing throughout this book. Can't wait to read the rest of this series." – Goodreads User

"I had a hard time putting this book down. I couldn't wait to get to the next page to see what happens next. Great story and I love that Maggie and Celeste got together again. It warmed my heart!" – Goodreads User

"The dream love where you can be friends and lovers, never getting tired of being together, always happy after a separation to see each other again. Dream love. Very, very rare." – Goodreads User
"I have just finished the third book in this lovely series. The books are beautifully written and I felt I knew the characters as friends and could live their story as I read. I am so pleased I found this series." – Amazon Reviewer

"…this was absolutely amazing, wonderful, I loved it, your books only get better. It has time travel love adventures and suspense that your not sure of the outcome till the end. A book you just can't put down." – Amazon Reviewer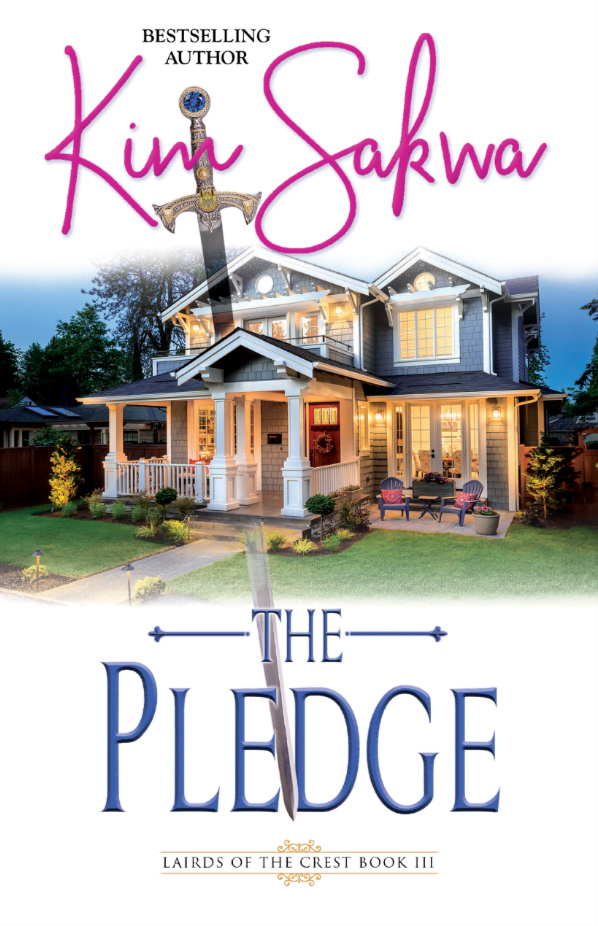 "Be gone." Darach MacKenna spat the words, then crumpled the parchment he'd been handed, looking the bearer dead in the eye. Without looking away, he threw it into the crackling fire, then turned, leaving the stunned calling party in the wake of his heavy footsteps.
"You cannae dismiss such an order," one of the men shouted to his retreating back.
Dar stopped in his tracks, his entire body stiffening as if he were the mighty oak for which he was named. Tall and broad, he knew his size caused intimidation and fear, and at times such as these, he used it to his advantage. When he turned, the four men retreated a pace as he stalked back to where they stood. Dar pointed, wielding the full force of his sinewy arm. "I just did," he declared firmly, his anger close to boiling over.
He doubted these men knew just how precarious their situation was, for at the moment he wished wholeheartedly for a bloody row to ease his strife. Knowing he shouldn't continue to entertain such thoughts, Dar purposely distracted himself by turning to the fire, where the order as it was had already turned to soot. Although its form still held ever so slightly atop the crackling tinder, 'twas no more than dust, and it was a stark reminder of how fickle life was, how it could all change in a blink.
"I won't see him," Dar avowed, calmer now as he turned back to the waiting men. "You tell Lachlan regardless of the rumors, he's not my sovereign." Or my father, Dar thought warily. "And I will not heed his summons."
"He will come to you, Dar," one of the men standing before him declared, breaking Dar from his revery. "Don't mistake his patience for acquiescence. And I promise you this, he won't wait much longer."
With spring almost upon them, Lachlan had thus far waited two seasons. Emboldened by that knowledge, Dar stood his ground, and with a sweep of his hand gestured to the door. A few grumbles later, Lachlan's calling party finally understood—official summons or not—he would not be joining them on their journey back. They let themselves out.
Grateful they were gone, and even more so to put the entirety of the situation out of his mind, at least for now, Dar took the stairs to his chambers. Once inside, he peeled off his tunic, shucked his boots and trousers and stepped into the steaming, hot bath that awaited. The servants had no malice toward him—bastard or not—and their loyalty showed. His muscles slowly relaxed as he pressed his neck to the rim, relieving some of the tension there. He turned it this way and that until it cracked, then heaved a sigh of relief.
Yet the relief he experienced was short-lived. In truth, he felt like a man without a home, when for his whole life his home, this home—Remshire—had brought him great pride. Now, here he was, back to collect some personal belongings and be gone again on the morrow.
He spied the ledger atop his bedside table out of the corner of his eye. Leather bound and filled with parchment, 'twas scribed with meticulous notes, ones he'd taken over the past months to help him navigate his way in the future. Now, he reasoned, a new future.
Come all you want, Lachlan, you won't find me here.