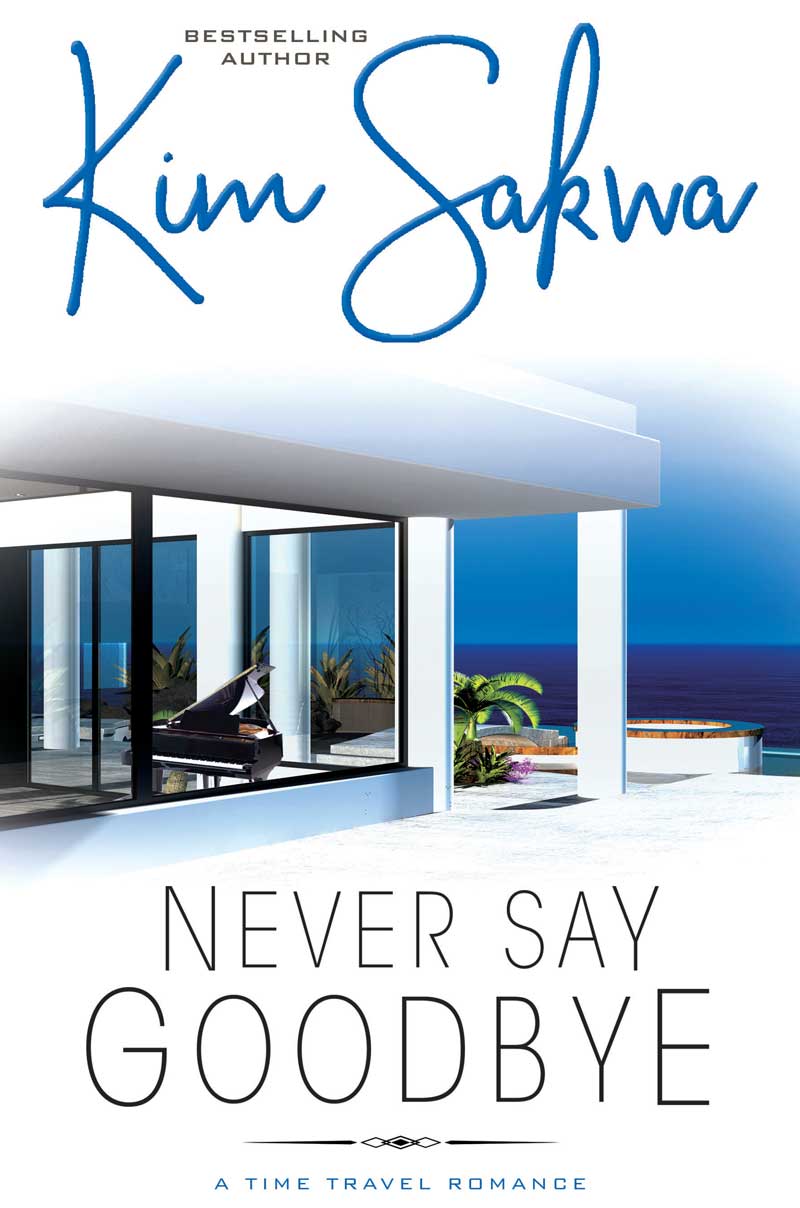 Pre-order Today:
Never Say Goodbye
A Time Travel Romance
COMING SOON
She's a famous songwriter who can't remember a year of her life. He's the British spy with all the answers.
Royal Navy Admiral Alexander Montgomery has made the jump through time. Locating his wife and daughter in the 21st-century has proved harder.